How to Fix Configuration Manager Not Found in SQL Server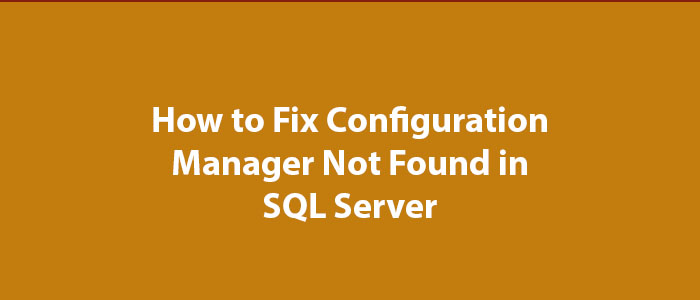 Hello everyone,
In this article, I will talk about how to find a solution to the problem that Configuration Manager cannot be found in SQL Server.
In some cases, we cannot find it when we click the start button and search for SQL Server Configuration Manager.
There is another way to find it.
Which SQL Server version you are using, you can run the codes below according to your version.
The part you will run is the screen below that says Run.
The codes you will run version by version are as follows.
SQLServerManager15.msc [SQL Server 2019]

SQLServerManager14.msc [SQL Server 2017]

SQLServerManager13.msc [SQL Server 2016]

SQLServerManager12.msc [SQL Server 2014]

SQLServerManager11.msc [SQL Server 2012]
Good luck to everyone in business and life.