Listing All Running Jobs in SQL Server
Hello everyone,
In this article, I will give information about listing all the jobs running in SQL Server.
In some cases we may want to list all running jobs in SQL Server.
You can easily do this with the help of the code below.
SELECT database_name,
       notify_level_email,
       name,
       enabled,
       description,
       step_name,
       command
FROM msdb.dbo.sysjobs job
    INNER JOIN msdb.dbo.sysjobsteps steps
        ON job.job_id = steps.job_id
WHERE job.enabled = 1;
When you run the above code, you will see a result similar to the one below.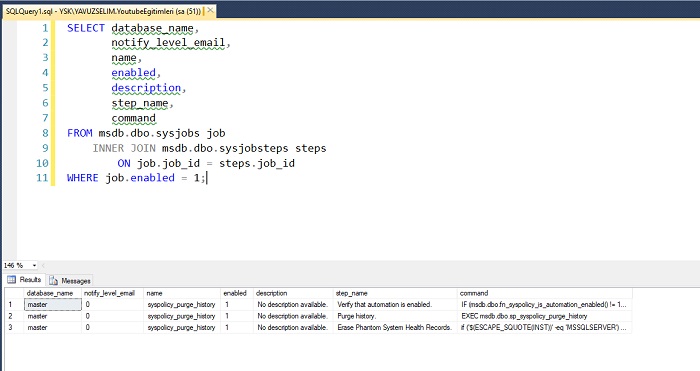 As you can see, all the jobs are listed.
Good luck to everyone in business and life.